The Client
The project has been commissioned by an FMCG (fast consumer moving goods) startup from the UK.
Overview
Scope: Mobile application
Technology: Xamarin, iOS, Android, Push notifications, Camera, Barcodes, Geolocation
Team: 2 members
Duration: ongoing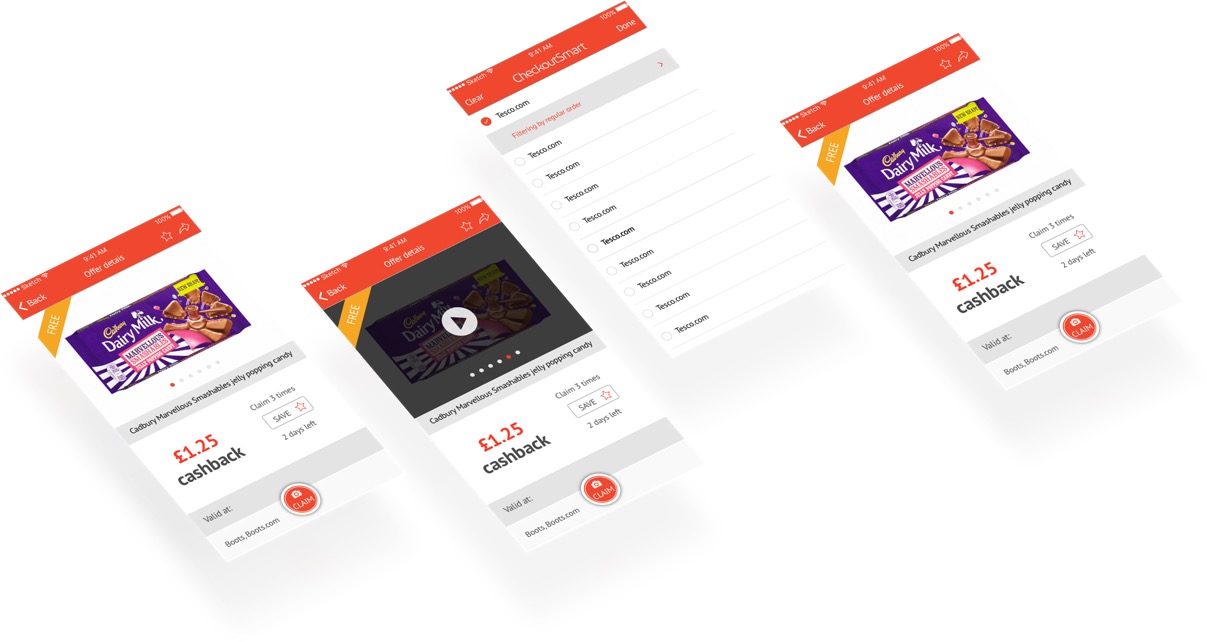 About the Project
CheckoutSmart is the world's leading digital direct reward & engagement platform for consumer goods brands - enabling shoppers to be rewarded directly for buying their favourite brands. This London-based app for supermarket shoppers provides a plethora of cashback offers for various fast-moving consumer goods (FMCG) from leading brands to a user's phone. Because the app required more and more maintenance and became slightly outdated, CheckoutSmart decided to ask us to develop it from scratch.
The new version of the app have been delivered for both iOS and Android, solving a lot of previous issues. In addition to improving the original functionalities, we've also implemented a new design and added new features like notifications, geolocation, offline cache or tablet support.