The Client
Pasibus is the most popular Polish restaurant chain specializing in top-class burgers. They started with a little foodtruck in our hometown, Wrocław, and over the last few years grown to be a successful company with restaurants all over Poland!
Overview
Scope: Website & Mobile app
Technology: iOS, Android, .NET, C#, Swift, Java, Rest API
Team: 6 members
Duration: 5 man-months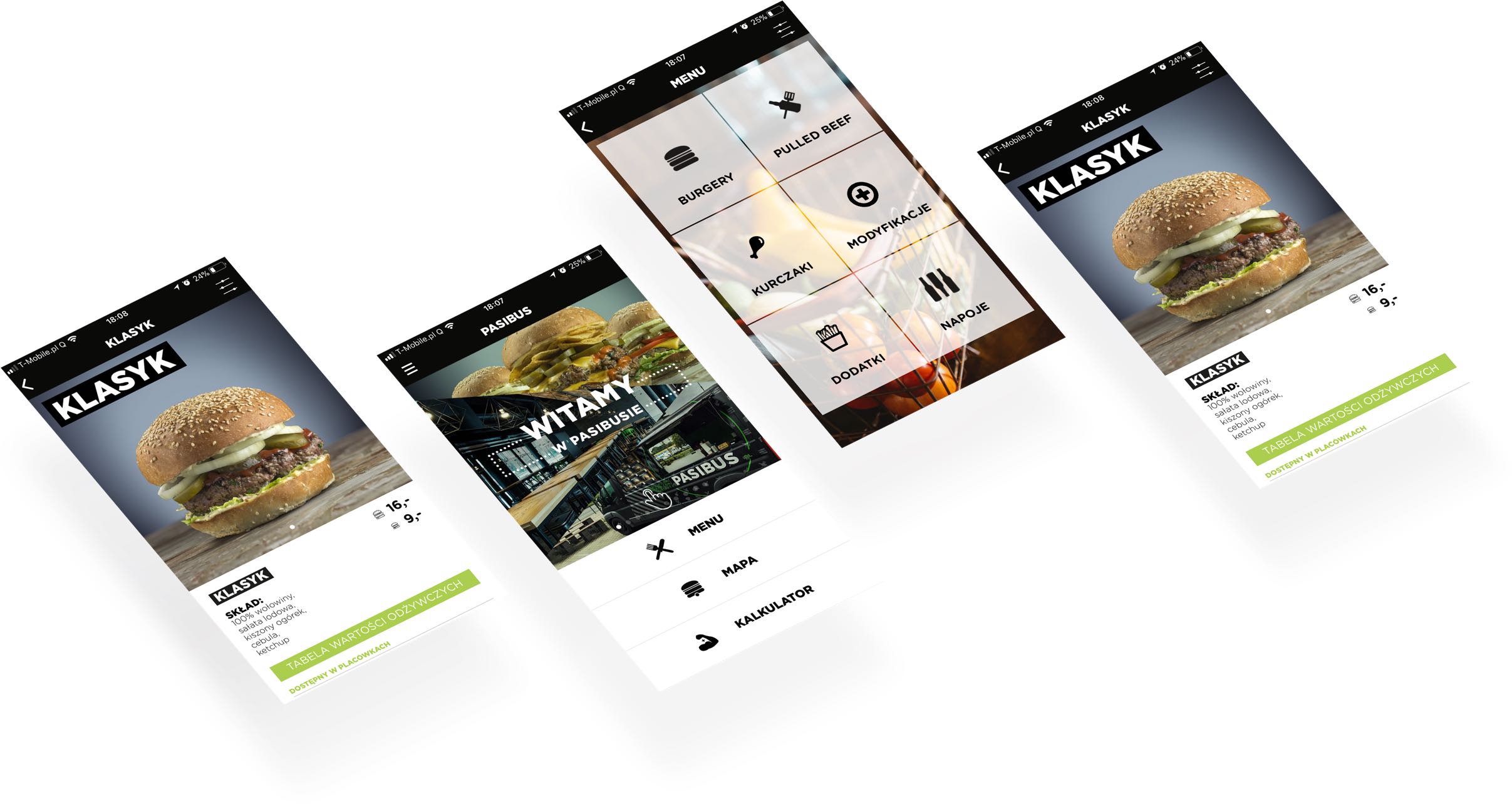 About the Project
The previous website of Pasibus was a static single page with limited functionality. The client needed a new website that could match their outstanding growth rate. They asked us to propose a complete solution that would fit their needs now and at the same time be extendable in the future.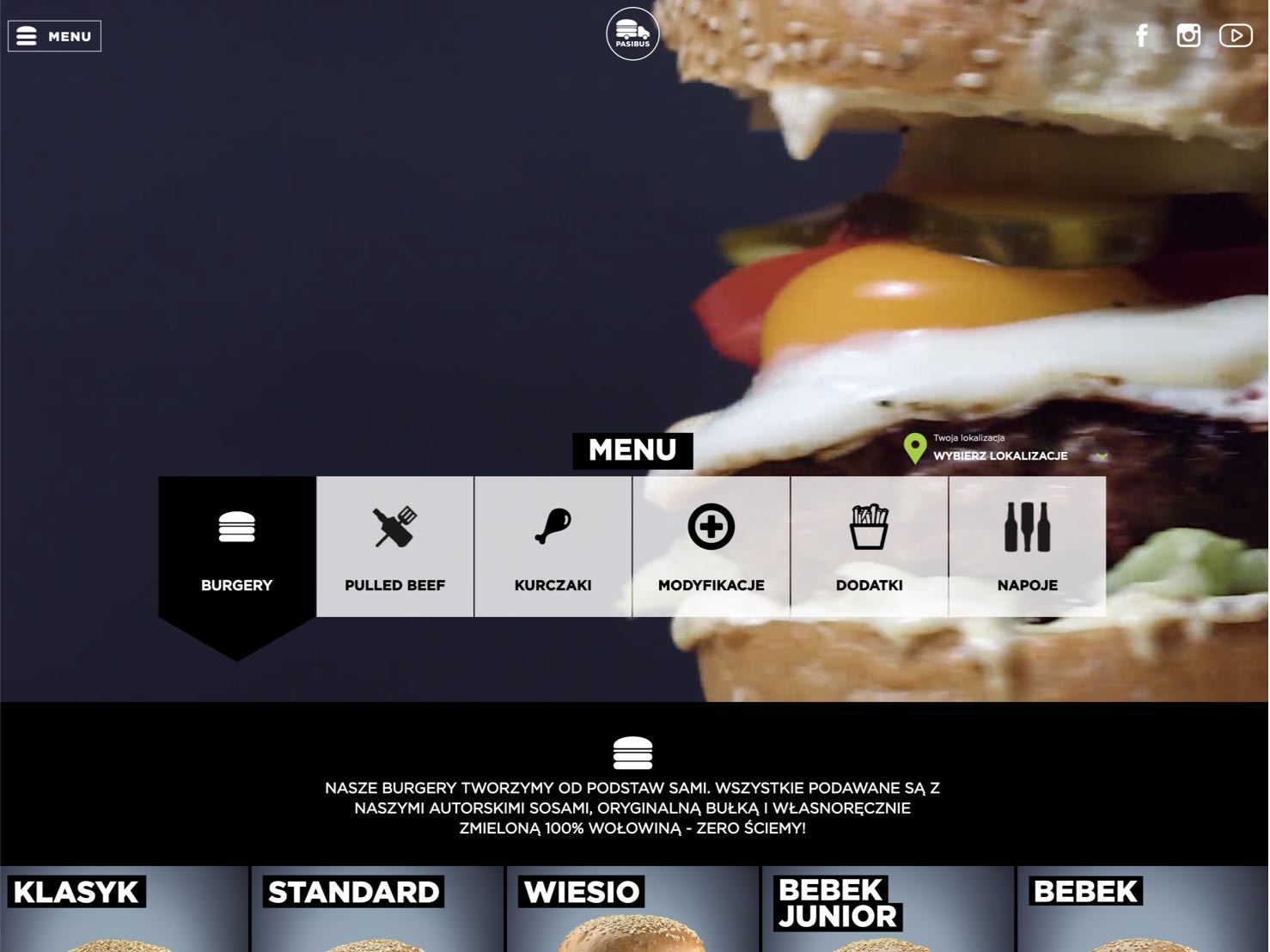 We designed and implemented a CMS based multi-page website with a structure that finally satisfies all their needs. The Pasibus crew can easily and intuitively manage all their menu information, locations, news items and other content. We've also added a social media section, combining Facebook, Instagram and Youtube activities in one page of updates.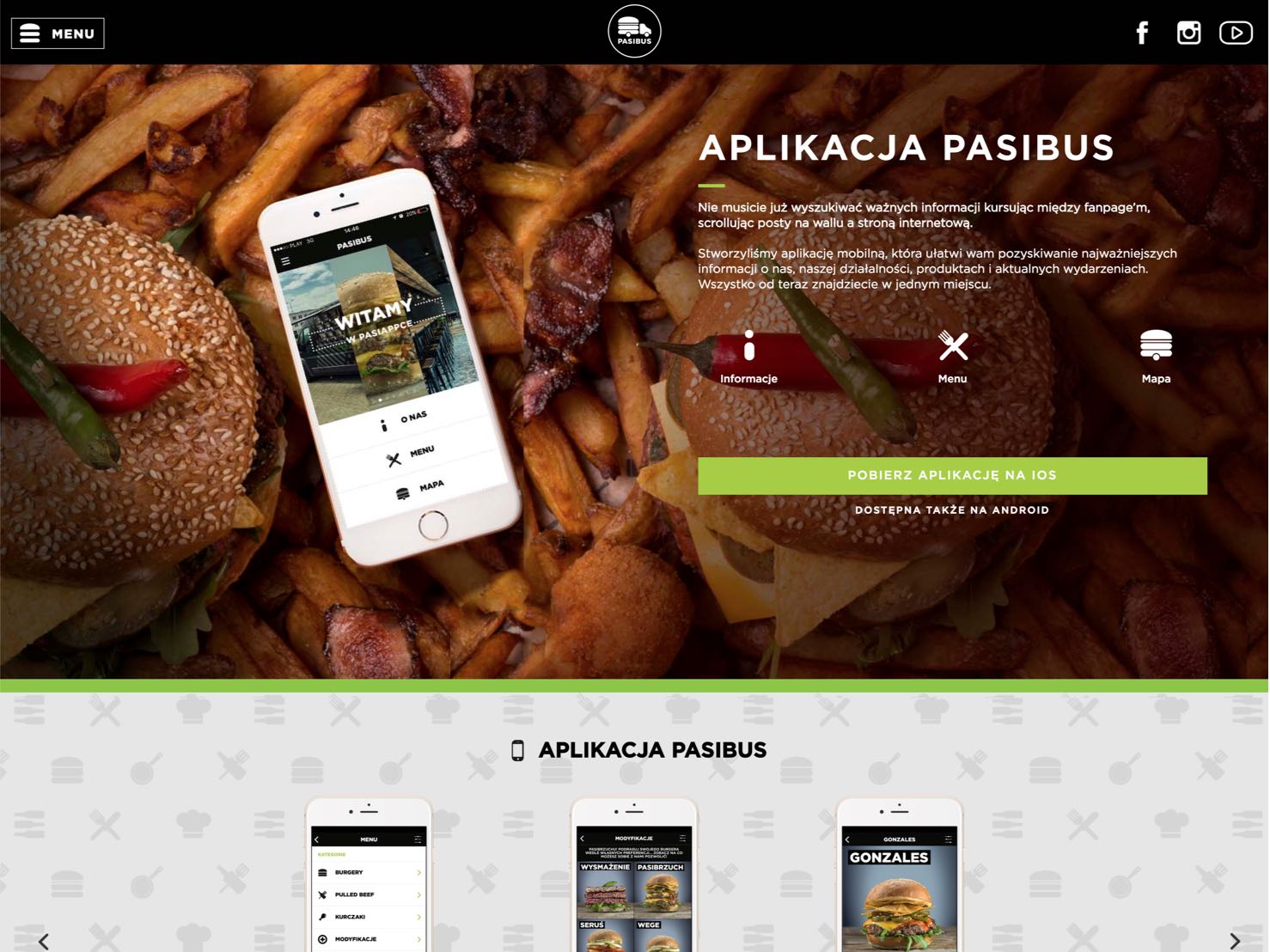 Additionally, we created a mobile app for iOS and Android with similar functionalities and a few extra ones – including a calculator that will help the users see the amount of macrocomponents and calories they consumed. Through a dedicated CMS in Umbraco, the restaurant can easily manage the content of the app without re-submitting it to the App Store and Google Play.